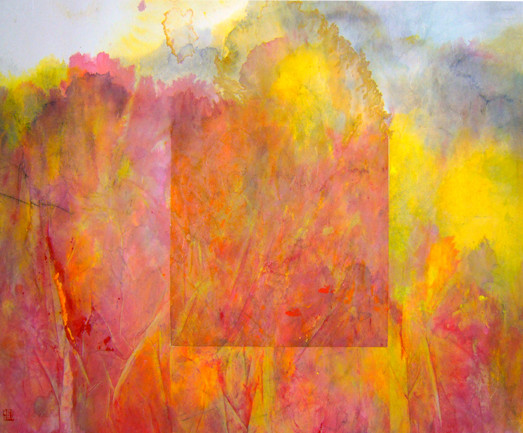 Painter and writer, Chui was born in Hong Kong in 1936. He studied water-colour, print-making and photography, and "Chinese Arts & Literature" at China College in 1962.Chui's works have been shown world-wide and has participated over 380 shows. His works are collected by Hong Kong Museum, the University of Hong Kong, Museum Luis de Camoes, Singapore National Art Gallery, National Museum of History, Taiwan and Hong Kong Heritage Museum, etc.
Chui's name has been celebrated in "Who's Who in Hong Kong", "Reference Asia", "Who's Who in Australia and Far East", "International Biography", "The Contemporary Chinese Painters" and "The Elites of Hong Kong Macau".
After winning the award of International Art Competition, Chui was granted Fellowship by U.S. national Endowment of Arts as resident in "Artists' Colonies" in 1988. And also was the official guest invited by U.S. government to visit U.S. Chui also won the UC Biennial Art Awards, 1978 (Painting) & 1988 (Calligraphy). Chui was interviewed by CNN for his establishment in art as calligrapher in 2001. His work was selected for "Three Georges. Stone Engravings by world Chinese Painters. 1998 and his calligraphy was selected for the Footbridge Beautification Project in Wan Chai with calligraphy. As art critic, Chui has written three books, "Beyond the Painters' Brush", "Art Circle", & "The H.K. Art Scene".
2005 Chui was awarded the Certificate of Commendation for his outstanding achievements in promotion of arts and culture. 
徐子雄1936年生於香港,廣東東莞縣人。藝術家、作家、藝評家、美術導師。1962年在中國書院攻讀中國藝術,兼修文學。曾研習水彩、油畫、雕塑、版畫及攝影。作品曾於歐、美,加、澳、東南亞及中國各地展出,參加聯展及個展約360次。1979年獲市政局藝術雙年展繪畫奬,1994年獲市政局藝術雙年展書法奬;1988年獲美國之國際藝術家奬而得美國聯邦政府頒發獎學金,以研究員居芝加哥之藝術家園地創作,又得美國政府邀請為國際嘉賓遊美作訪問,在多地考察及交流。  
作品為香港藝術館、香港馮平山博物館、澳門賈梅士博物館、新加坡國家畫廊、台灣國立歷史博物館及美國副總統藝術藏品館等多間美術館收藏。  
徐氏已名列「國際名人錄」、「亞洲名人傳」、「澳洲及東南亞國際名人錄」及「中國當代畫家辭典」等。曾為星島日晚報、聯合報、商報、新晚報、文匯報、良友畫報、黃金時代、清秀雜誌等多份報章及雜誌特約撰寫藝評;為網頁ASK100.com中國書法專欄作家;曾為「香港美術家雜誌」及「藝覺」之編輯,2001年接受CNN電視台「藝術家與文化」特約訪問。
現為「香港作家協會」、「香港美術家協會」及「香港藝術家評論聯盟」之副主席,「香港視藝評論協會」與「一心書藝會」之會長;「香港藝術家聯盟」之創會理事,「中國詩書畫研究院嶺南分院」名譽院長,「湖北國際文化交流中心」理事,「福建武夷山畫院」及「香港文教傳播協會」顧問。
曾於香港大學專業進修學院、香港中文大學校外進修學院、浸會大學校外課程部、理工大學太古設計學院及正形設計學院任教藝術課程;曾為香港浸會大學視覺藝術學院之兼任講師。
徐氏作品「江中月」被選為「世界華人畫家三峽刻石」;著作有「畫筆之外」、「藝壇藝談」及「藝壇風雲錄」。2002年其書法作品「點與線的動態」被選為「香港藝術品珍藏」郵票系列之$1.30郵票,同年策劃「香港書法美化天橋計劃」的「書法藝廊」,及為灣仔「洋紫荊園」題字。2005年徐氏獲頒民政事務署頒嘉許奬,表揚他在推廣文化藝術之出色表現。